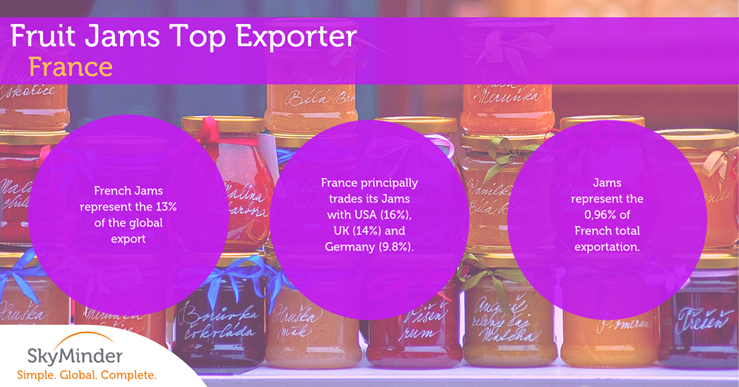 Jams are the 608th most traded product
France is the world first Jams exporter, providing the 13% of the global export, with a value of $363M. Other top exporters are Germany ($248M), Italy ($212M), Belgium-Luxembourg ($174M) and Spain ($172M).
Jams represent the 0,96% of French total exportation.
The top importers of this good are Germany ($311M), the United States ($276M), France ($213M), the United Kingdom ($185M) and the Netherlands ($150M), but France principally trade its Jams with USA (16%), UK (14%) and Germany (9.8%).
SkyMinder helps you in your international business and in better knowing your potential partner or supplier. Check our business information platform: Contact us 
source: https://atlas.media.mit.edu/en