SkyMinder and Trade Information Network (TIN)
SkyMinder and Trade Information Network (TIN)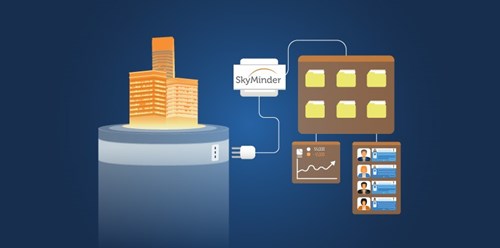 Partnership between Trade Information Network, a solution provider for multi-bank financing, and CRIF allows all Trade Information Service financial user to subscribe a SkyMinder contract and access to overall SkyMinder solutions.
Trade Information Network

is an inclusive multi-financier, multi-corporate network and has the potential to transform global trade. The Network, founded by ANZ, BNP Paribas, Citi, Deutsche Bank, HSBC and Standard Chartered, is a data registry which enables the exchange of original trade information between the buyers, suppliers and financiers around the globe. It allows financiers to assess a number of risks associated with open account trade finance, thereby enhancing their risk appetite. The Network also provides a collaborative workspace for financiers to work closely with each other and tap revenue opportunities. The Network supports all client segments, including SMEs. The Trade Information Network is a game-changing global initiative in Trade Finance.
By partnering with CRIF, Trade Information Network will allow the banks to further enhance their risk assessments and increase their capacity to finance at the purchase order (PO) stage and beyond.
Thanks to SkyMinder subscription, all TIN users will be able  to gain a better insight into their existing or prospect clients and suppliers thanks to the commercial credit scores and credit opinions included in SkyMinder's reports. The option of ongoing monitoring and alerts is also available. Other services include Financial Crime and Sanctions Lists checks, Cyber risk reports and assessments of intangible assets through Patent Due Diligence Reports. Positive and negative changes could hide opportunities and threats. Trade Information Network' members will now have a solution to avoid bad surprises.