SkyMinder for Ready4 Credit Management integrated in SAP
SkyMinder for Ready4 Credit Management integrated in SAP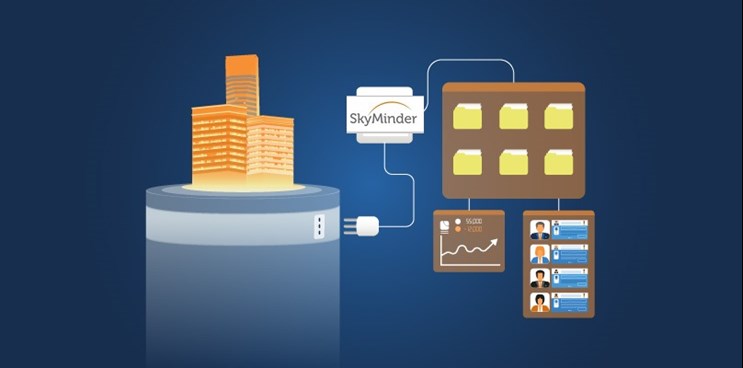 CRIF SkyMinder provides worldwide market information and with SOA People users can also deploy the software to retrieve, evaluate and combine integrate and evaluate data in SAP.
SOA People's Ready4 Credit Management solution
 

helps companies of all sizes and sectors to effectively carry out credit checks and risk assessments, as well as to secure their customers' business. Ready4 Credit Management offers solutions supporting all credit management activities, all fully integrated with SAP.
SkyMinder integration is part of SOA People's credit agency module, which connects external information providers with SAP.
Benefits
• Speed up your decision-making processes as all information related to a business partner is available directly via SAP
•
 

Integrate your own data

 

with SkyMinder worldwide information
•

 

Gain instant access to up to date, high quality SkyMinder Full Reports
•

 

Obtain SkyMinder Risk Assessment and Credit Limits

 

to better evaluate companies
• Keep

 

constantly updated

 

if a change affects one of your business partners
• Order specific data research directly via SAP
Features
• Clear and easy-to-use
 

views
•

 

Seamless integration into SAP system
•

 

Search and selection functions

 

of business partners on the SkyMinder database
•

 

Information and credit information search availability

 

on business partners worldwide in a single interface
•

 

Retrieval of credit reports

 

directly in SAP and archive of information in SAP
• Creation of business partners records in SAP based on credit report data
•

 

Address reconciliation

 

direct in SAP master data
•

 

Document storage

 

and own notes editor with resubmission system
• Worklist with rule engine to generate notifications and early warnings (available in SAP and in via e-mail Mailbox)
• Evaluations and reporting

 

matching credit report data with SAP corporate data
• Possibility to integrate and evaluate SkyMinder data with financial corporate data in free definable scorecards

 

and credit-decision-workflows powered by Ready4 Credit Management.