SkyMinder for Dynamics
SkyMinder for Dynamics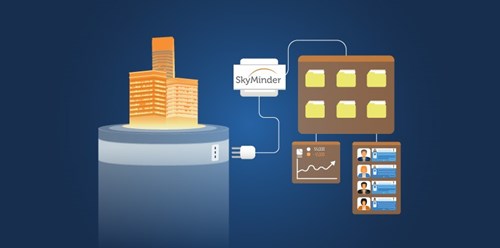 Thanks to cooperation with mse, SkyMinder NAV connects Microsoft Dynamics NAV system with SkyMinder. 
This means that all entities considered as companies in more than 230 countries and territories can be requested using your SkyMinder NAV.
In addition, it is also possible to be updated if a change affects your business partner, both customer or supplier.
Benefits
Easy and quick

 

identification of companies thanks to intelligent search logic

Rating and Credit Limit

 

helping to take the right decision in a business partner process evaluation

Update scheduling

 

service useful to understand company changed

Data quality

 

processes and flow in place at worldwide level to ensure reliable information

Constant improvement:

 

monitoring

 

service, multilingualism, new NAV versions
Features
• Get automatically updated SkyMinder credit information inside NAV.
• Track the history of your business partners in NAV to better take future decisions.
• Stop double tracking, data inconsistency and mistakes in your database. Thanks to SkyMinder NAV's powerful phonetic search, 
you are able to store the right business partner address.
• Avoid expensive mistakes, double reports and double investigations.
• All information is available at one central location, directly at hand in the relevant process (for example quote).
• If you already use SkyMinder you can import all acquired data with the "Initial Load" and connect it with your Customers, Vendors and Contacts. Data availability will be in line with the web access.
• Uniform right management inside NAV for SkyMinder consultation and access, as well as SkyMinder access data.
• Enforcing a single credit directive will be facilitated, so you gain more security and a considerable effort reduction.
• SkyMinder NAV can be operated from the NAV Customer, Vendor or Contact. Display and retrieval of data is consistently the  same. Simple but powerful structure ensures optimal integration, fast learning and high quality customer experience
• SkyMinder is fully integrated in Microsoft Dynamics NAV, with minimal interference with the NAV standard. It is a standard extension of your Microsoft Dynamics NAV system with its own number range and permanent maintenance.
Product availability
Full Report

 

with the possibility of scheduled updating
Techinical Requirements
Dynamics NAV 2009 R2 or higher