Cyber risks evaluation

is crucial in a company risk analysis. In a digital world, cybercrime is constantly evolving and nowadays cyber-attacks represent the most frequent and dangerous menace for every business.
Companies are all digitally connected, therefore, managing this sort of risks means avoiding dangerous domino effects, as could happen in the Supply Chain System. Here, cyber assaults can affect the unsafe elements of the network, compromising the information sharing with suppliers and cause the interruption of production processes.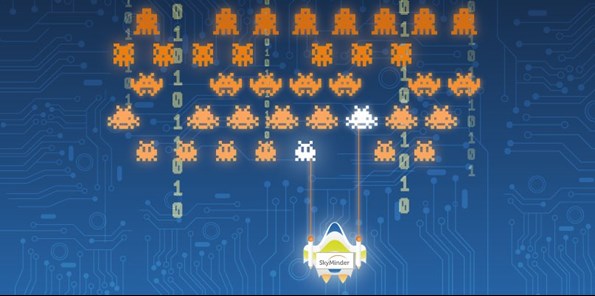 Let's see together main steps to follow:
Step one:
The first aspect needed to be checked are your partner's domains. It can have domains all over the world, so the first assessment regards their identification and collocation, to have a complete picture of its situation.
Step two:
Cyber threats can depend by external menaces, like hacking, internal weaknesses, like human errors or internal bad actors, devices and products problems, like misconfiguration or obsolescence and third party risks. Therefore, the second step is to understand which of these areas of the company are at risk.
This evaluation can be performed using the KYND Cyber Risk Report, created in collaboration with a specialized IT risk organization, providing a complete overview of the partner's situation, with a classification of risk factors based on their level of danger. The unsafe areas are indicated with different colors, depending on the level of risk: red for High-Risk Factors, which must be immediately resolved, yellow for Medium Risk Factors, which can possibly affect business operations and green for the Low Risk Factors, which do not represent an obstacle for the business relationship.
Step three
Based on the results, it is possible take better decisions in relation to a specific supplier. For example, if there are unsafe situations, or a high number of High-Risk Factors in some sensitive areas, you can find a new supplier or interrupt a risky business relationship; in the case of a yellow situation, it is advisable to repeat the analysis at a distance of a few months. Also for the green situations, it is useful periodically carry out an overall revision.