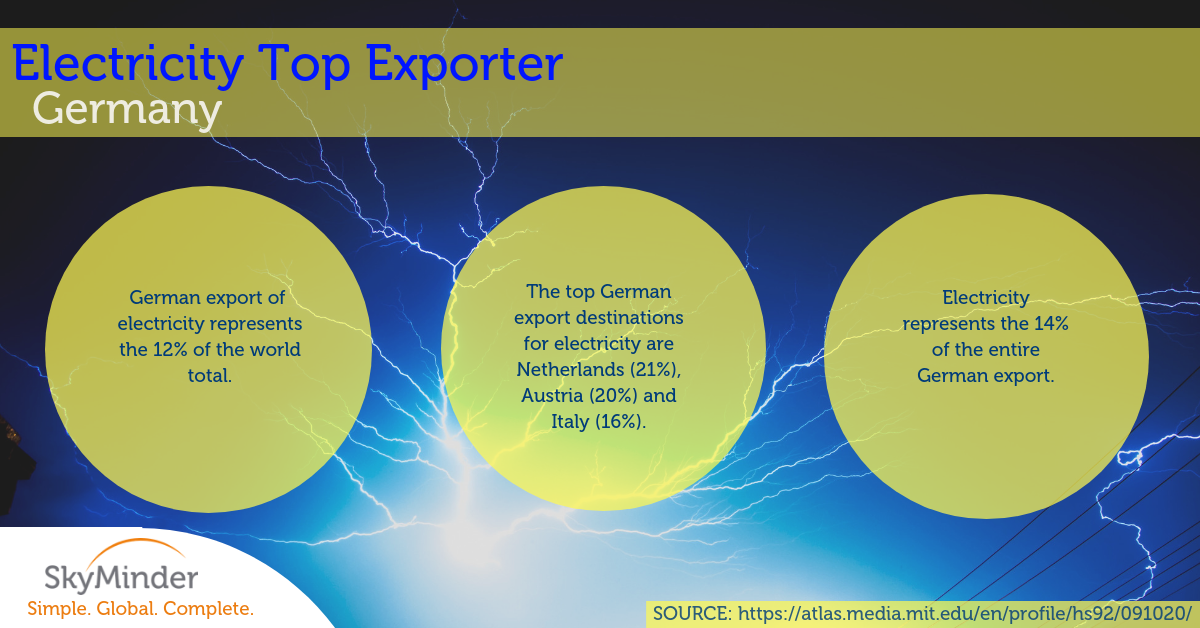 Electricity is the world 115th most traded product.
The top exporter of Electricity is Germany; its export has a value of $3.09B and represents the 12% of the world total. Furthermore, electricity is the 14% of the entire German export.
The top German export destinations for electricity are Netherlands (21%), Austria (20%) and Italy (16%).
Other important electricity exporters are France ($2.6B), Canada ($2.19B), Paraguay ($2.09B) and the Czech Republic ($1.42B).
The top importers of this good are the United States ($2.32B), Italy ($1.77B), Brazil ($1.77B), Switzerland ($1.45B) and Germany ($1.19B).
SkyMinder helps you in your international business and in better knowing your potential partner or supplier. Check our business information platform: request a demo.