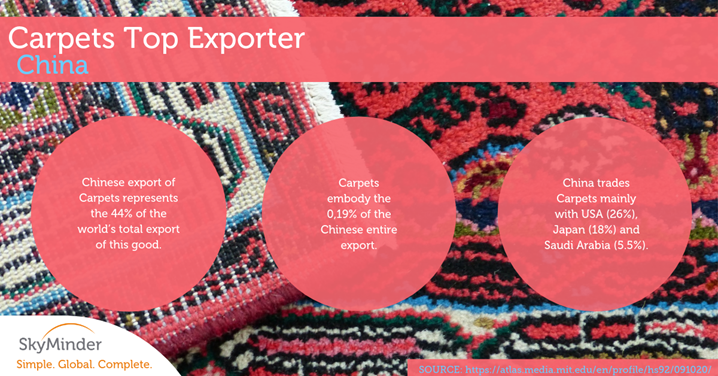 Carpets are the 1547th most traded product.
The top exporters of Carpets and textile floor coverings are China ($613M), India ($213M), the United States ($61.4M), the United Kingdom ($55.9M) and Belgium-Luxembourg ($48.4M).
Chinese export of Carpets represent the 44% of the world's export of this good.
Carpets embody also the 0,19% of the Chinese total export.
China trades its Carpets mainly with USA (26%), Japan (18%) and Saudi Arabia (5.5%).
The top importers of Carpets are the United States ($260M), Japan ($116M), France ($84.9M), the United Kingdom ($69.3M) and Germany ($57.9M).
SkyMinder helps you in your international business and in better knowing your potential partner or supplier. Check our business information platform: Contact us