KYC Singapore Singapore
Know company structure of Singaporean firms with KYC Report provided by CRIF BizInsights available on SkyMinder
Singapore is playing a very strong role in worldwide economy, as well as companies based in the Southeast Asia sovereign city-state. Discover more about their company structure requesting via SkyMinder new KYC Report provided by CRIF BizInsights.
Singapore is currently ranked as first most competitive worldwide economy and also ranked first worldwide country for the ease of doing business. 34th as GDP and 8th as GDP per capita.
.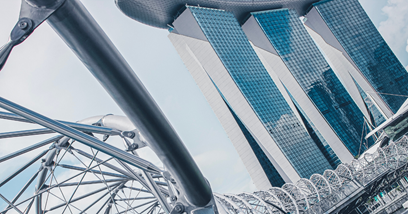 Thanks to KYC Report via SkyMinder and now provided by CRIF BizInsights is possible to understand more about company structure of Singaporean Business Partners with detailed information on value of the shares and related ownership.
Discover full SkyMinder product range on Singapore, in addition to KYC Report:
Credit Report to have in depth information to evaluate a business partner
Planned Revision to receive periodically an update on a company
Compliance Check and Extended Check Report to verify anti-bribery and anti-money laundering purposes
Cyber Risk Report to prevent cyber attacks.
About CRIF BizInsight
BizInsights is a leading provider of corporate information. As a licensee of the Accounting and Corporate Regulatory Authority of Singapore (ACRA) database, customers have access to the latest official corporate information in Singapore to make informed business decisions.
Uniquely positioned as a technology-driven information provider with customised data capabilities to serve innovative information users with API and specific data feed, as well as traditional PDF reports. Goal is to provide high quality, official data with global coverage through efficient information access tools with cost-effective solutions.