Take The Right Decisions On Your UK Business Partners
Take The Right Decisions On Your UK Business Partners
Evaluate your customers or suppliers based in the UK with SkyMinder Credit Reports provided by CRIF Vision-net. Our new UK Credit reports offer best in class quality data and analytics and cover all 4.5m companies based in the United Kingdom!
They are instantly available online – which means they're there for you when you need them most - to guide your business decisions and reduce your exposure and risk when trading on international markets.
There's no delays with our new UK Credit Reports, just instant real-time insight on your UK partners. With proven credit performance analytics, and the latest company data from many sources combined into one powerful report, our new UK reports offer insight that is proven, complete and most of all, reliable.
In addition to the above the option of full monitoring on all future activity of your UK companies of interest is available. UK Companies can be monitored and alerts provided on changes affecting a company (such as change in credit rating) , which can be crucial in time sensitive high-value transactions and in a worldwide market environment.
SkyMinder Credit Report on UK companies is available online on all registered companies: it means you have the possibility to take the right decision very quickly based on high quality and always updated information.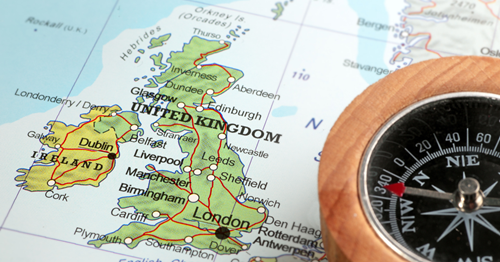 SkyMinder Credit Report, provided by CRIF Vision-net, includes evaluation information like Credit Rating, assessing company risk, SkyMinder risk grade, which is useful to compare UK companies with businesses in the world and Credit Limit, very important for commercial transactions.
Then legal events, included negative information, provide the complete picture of a company to help you take the right protective actions if required. Three years balance sheet with different ratios to better understand financial situation and profitability. As well as, shareholding structure and management to know the company corporate structure and owners for AML and KYC.
In a worldwide environment, companies are changing very quickly and with the SkyMinder Monitoring Services it is possible to be updated as soon as a change occurs on a company allowing to redefine immediately strategies and decisions. 
ABOUT CRIF VISION-NET
CRIF Vision-net, is part of CRIF, a global company specialising in credit bureau and business information, and credit solutions. The group currently has around 4,400 staff professionals and 70 subsidiaries in 30 countries across four continents. CRIF is a leading provider of credit information for banks in continental Europe and is one of the leading international companies in integrated services and solutions for business information and credit and marketing management.
The company is included in the attractive FinTech 100, a ranking of the leading global technology solution providers for the financial services industry. 6,300 banks and financial institutions and 55,000 business customers across 50 countries currently use solutions from CRIF every day.
For further details on CRIF simply visit www.crif.com.