New KYND Cyber Risk Report
SkyMinder launches the new KYND Cyber Risk Report to evaluate customer and supplier cyber risks.
Thanks to the new KYND Cyber Risk Report, via SkyMinder it is now possible to assess the cyber risks related to business partners and help protect the company before any business disruption occurs to customers or suppliers.
KYND Cyber Risk Report utilises  pioneering cyber risk technology and expertise provided by KYND, a UK company focused on cyber risk with CRiF as a major shareholder in the company.
The new report is crucial for businesses connected digitally and therefore potentially exposed to cyber risks. These risks include business interruption, decreased revenue, and is growing day by day which is a real threat for operations: it isn't only an IT problem but could negatively affect all functions across a business or a public body.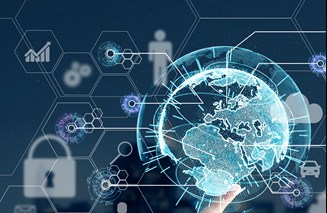 "The number of high profile cyber incidents in the last year prove that no business is immune. Cyber risks will touch every business, big and small, across all industry sectors and in every market. Understanding the cyber risks of your suppliers and customers is the first step in mitigating the potential consequences, such as business interruption and reputational damage" explained Andy Thomas, CEO KYND.
The SkyMinder platform is the business information 'hub' where all B2B trade risks are extensively and strategically evaluated across global markets. 
The new KYND Cyber Risk Report will be added to SkyMinder which delivers the best information on any existing company around the world, covering 230 countries and territories to support any business decision with the tools to evaluate partners to avoid threats from credit and financials, to anti-money laundering and bribery to cyber crime.
 About KYND
Founded in February 2018 and headquartered in London, KYND is a new breed of cyber company. KYND makes complex cyber risks simple to understand and manage for every organization, regardless of size, means or industry sector.
For more information, contact us.