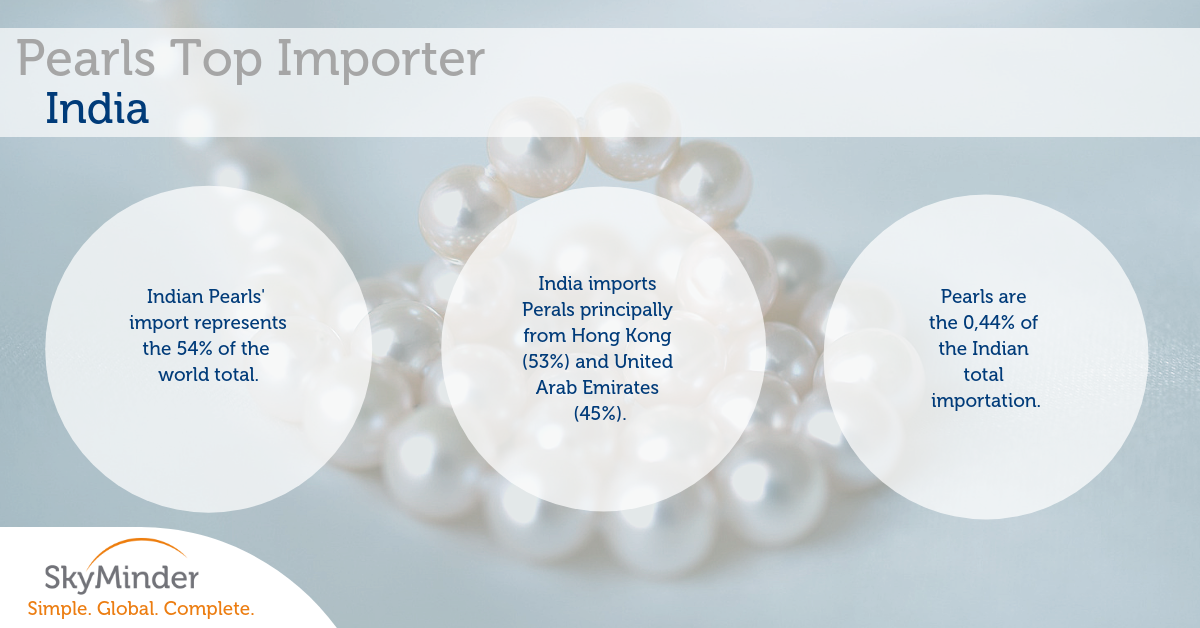 Pearls are the 627th world most traded product.
Its first exporter is Hong Kong ($858M), followed by the United Arab Emirates ($676M), Japan ($304M), Australia ($249M) and Indonesia ($158M).
The top importer of Pearls, instead, is India.
Indian Pearls' import has a worth of $1.48B and represents the 54% of the global import.
Pearls represent the 0,44% of the Indian total importation. It imports this good principally from Hong Kong (53%) and United Arab Emirates (45%).
Other top importer of Pearls are Hong Kong ($462M), Japan ($350M), the United States ($160M) and Thailand ($30.3M).
SkyMinder helps you in your international business and in better knowing your potential partner or supplier. Check our business information platform: Contact us