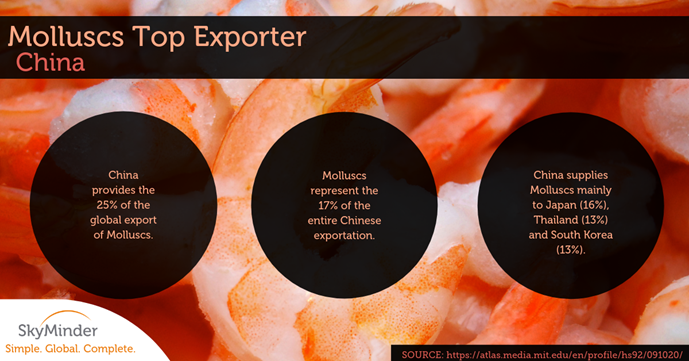 Molluscs are the 288th most traded product, exported principally by China ($2.62B).
Other top exporters of Molluscs are India ($843M), Spain ($607M), Japan ($420M) and the United States ($408M).
China provides the 25% of the global export of Molluscs, which represent also the 17% of the entire Chinese exportation.
China supplies Molluscs mainly to Japan (16%), Thailand (13%) and South Korea (13%).
The top importers of this good are Spain ($1.47B), Japan ($1.23B), Italy ($1.08B), China ($940M) and the United States ($769M).
SkyMinder helps you in your international business and in better knowing your potential partner or supplier. Check our business information platform: Contact us