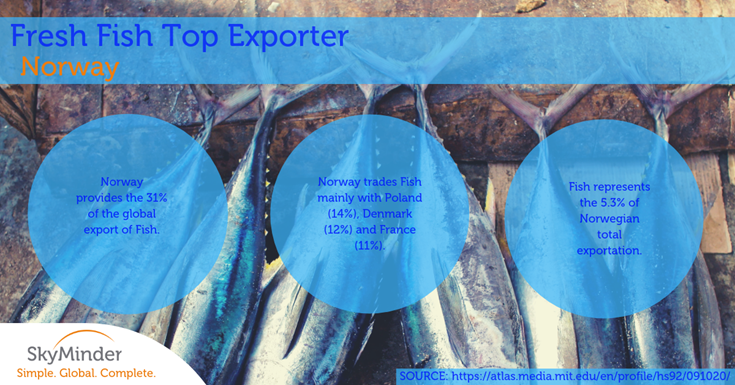 Non-fillet Fresh Fish is the 182nd most traded product.
The top exporter of Non-fillet Fresh Fish is Norway ($5.61B), followed by Sweden ($1.66B), Denmark ($1.42B), the United Kingdom ($976M) and Canada ($807M).
Norway provides the 31% of the world total export of Fish.
Fish in fact, embodies the 5.3% of Norwegian total exportation.
Its top importers are the United States ($2.13B), France ($1.62B), Italy ($1.48B), Spain ($1.28B) and Poland ($1.18B).
SkyMinder helps you in your international business and in better knowing your potential partner or supplier. Check our business information platform: Contact us 
source: https://atlas.media.mit.edu/en/