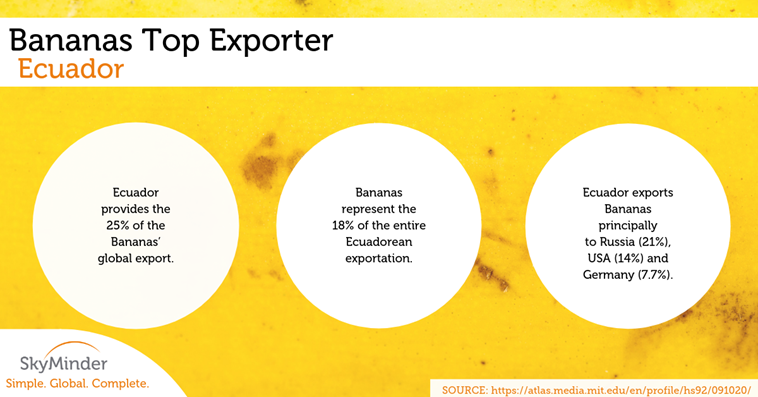 Bananas are the 235th world most traded product.
The top exporters of Bananas are Ecuador ($3.38B), Costa Rica ($1.75B), the Philippines ($1.62B), Guatemala ($1.32B) and Colombia ($1.08B).
Ecuador provides the 25% of the Bananas' global export. In the Ecuadorean economy, Bananas represent the 18% of the entire exportation.
The top Ecuadorean export destinations for Bananas are Russia (21%), USA (14%) and Germany (7.7%).
The top importers of this good are the United States ($2.66B), Germany ($1.11B), Belgium-Luxembourg ($1.11B), Japan ($763M) and the Netherlands ($746M).
SkyMinder helps you in your international business and in better knowing your potential partner or supplier. Check our business information platform: Contact us