SkyMinder for we.trade
SkyMinder for we.trade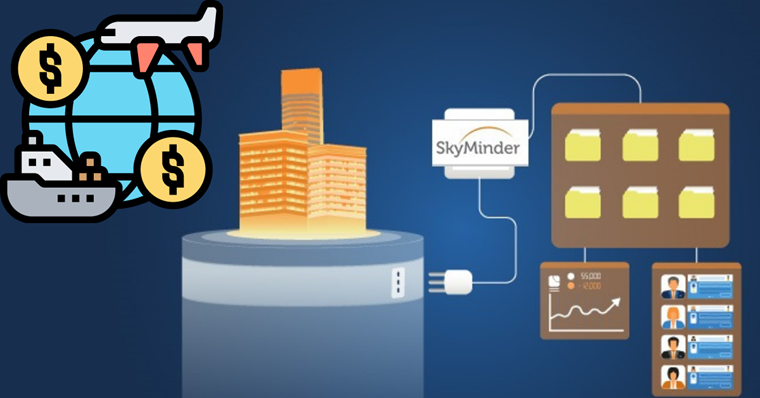 we.trade is a secure digital platform makes it easier and more reliable for buyers and sellers to trade globally. Small, Medium Enterprises (SME) merchants who traditionally did not have access to bank guarantees, invoice financing and credit insurance, can use we.trade to enhance their cashflow and digitise their existing paper-based processes.
we.trade is a joint-venture company owned by 12 European banks and IBM, with shareholders including CaixaBank, Deutsche Bank, Erste Group, HSBC, KBC,  Nordea, Rabobank, Santander, Societe Generale, UBS and UniCredit. we.trade's technology is currently licensed by 16 banks across 15 countries. Also CRIF is one of the shareholder and part of the board.
Key benefits of we.trade for companies include:
As a buyer, we.trade replaces the need for pre-payments or letters-of-credit, with bank secured payments via an easy-to-use digital platform

As a seller, we.trade mitigates the risk of non-payment by a buyer

we.trade provides traders with easy access to financing, logistics, and in the future, insurance services

we.trade may be used by traders where a buyer's credit insurance limit has been reached

we.trade provides traders with a single digital platform for end-to-end tracking of a trade deal

we.trade eliminates the potential for cyber fraud associated with attempts by fraudsters to change the bank account number where buyers should make payments – as bank account details are held on we.trade's secure platform, and verified by the seller's bank

we.trade allows traders to trade with counterparties that are new to them – as all companies using we.trade are KYC'ed by their bank.
we.trade integrates SkyMinder solutions to facilitate the assessment and onboarding process of a customers or a supplier everywhere in the world. SkyMinder wide product range allows to identify best solution for identified market needs. 
To have more information about we.trade, click here.
To contact we.trade, click here