FinTech Ranking 2021
CRIF is confirmed among the IDC FinTech Rankings top 100 for the ninth year running and accelerates its development of digital open banking solutions.
CRIF - a global company specializing in credit and business information systems as well as advanced digital solutions for business development and open banking - is in 53rd place in the IDC FinTech Rankings 2021.
For the ninth consecutive year, CRIF is one of the top 100 FinTech companies on a global level.
Now in its 18th edition, IDC FinTech is the annual ranking that includes the main international financial technology providers based on turnover deriving from their financial institution clients and in relation to hardware, software, and services. These companies provide the technological backbone to the financial services sector, a sector where, according to IDC Financial Insights, global IT expenditure will exceed 590 billion dollars by 2025.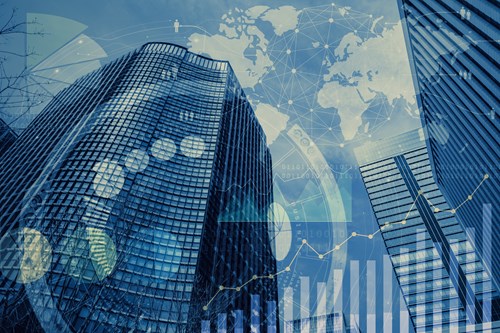 "Despite the pandemic, CRIF has continued on its development path and confirmed its international growth and investment plans, further accelerating the expansion of its range of innovative FinTech solutions. In this regard, the considerable investments made over the years both to develop advanced digital and open banking solutions and to diversify activities on a global level are enabling us to grow, even at a time severely affected by the health and economic emergency," commented Carlo Gherardi, CEO of CRIF. 
"The fact that IDC Financial Insights has once again included CRIF in its prestigious ranking of the main global FinTech operators for the ninth year running not only makes us proud, but also provides an important endorsement of our ongoing commitment to serving the financial industry through a data-driven approach, state-of-the-art technology, and a strong propensity for innovation."
Business development in technology solutions serving financial institutions has significantly contributed to the growth of CRIF's global revenues, which even in such a difficult year as 2020 saw consolidated revenues grow to EUR 567 million compared to EUR 557 million in 2019, while EBITDA amounted to EUR 126 million compared to EUR 108 million in the previous year.
Overall, the substantial investments made over time to diversify activities both on a geographical level, with a direct presence that currently extends to around 40 countries across 4 continents, and in the development of highly innovative services, able to improve the customer experience and achieve operational excellence, have guaranteed CRIF considerable resilience, even in this period characterized by the health and economic emergency.
In line with its global positioning, the CRIF industrial plan for the three-year period 2021-2023 involves global investments totaling EUR 350 million, which are in addition to the EUR 119 million in 2020, already up on the EUR 90 million a year earlier. Added to this is the CRIF Digital suite, an innovative solution that allows credit institutions, as well as insurance companies, telcos, utilities, and businesses, to seize all the opportunities generated by Open Banking through an open and collaborative technology platform, data layer, and advanced analytics.
"IDC is honored to recognize the technology providers that make up the 18th edition of the FinTech Rankings," concluded Marc DeCastro, Research Director at IDC Financial Insights. "These are the companies that have demonstrated their commitment to financial institutions, and their inclusion in the ranking is testimony to this dedication."