KYC Malaysia
New KYC Report on Malaysia via SkyMinder
Online KYC Report on 100% Malaysian companies produced by CRIF Omesti
Thanks to CRIF Omesti connection to Companies Commission of Malaysia (Malaysian official source of business and company), KYC Report is now available with a full online coverage via SkyMinder.
KYC Report is useful to obtain information related to company ownership and structure and worldwide available via SkyMinder. For Malaysia, it includes information about current managers and shareholders with five years balance sheets when a company is required to register them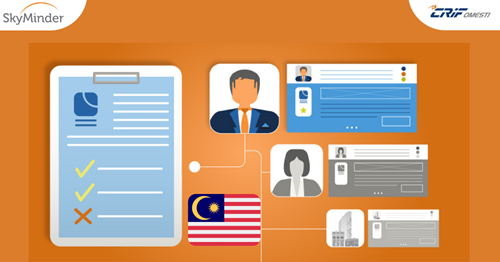 CRIF Omesti SDN. BHD.is the CRIF company, a Registered Credit Registered Credit Reporting Agency of Ministry of Finance Malaysia.