CRIF is proud to be conference sponsor of GTR India 2022
CRIF is proud to be conference sponsor of GTR India 2022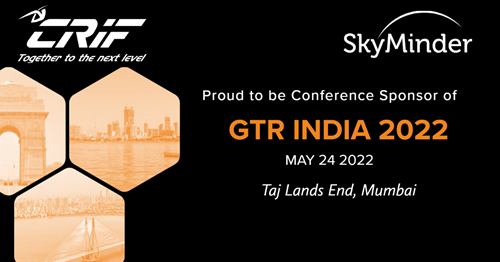 GTR India looks forward to returning to Mumbai on May 24. Reflecting on the latest India market developments, from trade and export policy and new supply chain opportunities, to banking reform and credit access, fintech innovation, sustainability and trends impacting global export and trade dynamics.
The event will feature a full exhibition and that much missed opportunity for participants to network and connect with key experts, industry peers and potential clients.
Join us at the conference to know more about SkyMinder and CRIF Business Information Solutions.
For more information please visit https://www.gtreview.com/events/asia/gtr-india-2022/#tab_sponsors
Write to us here https://www.skyminder.com/contact-us/ , we will contact you with more information about CRIF solutions and we will set a time to meet.