CRIF is Conference Partner
CRIF is Conference Partner of Credit Matters X.
The event will take place in Prague from 10th-12th November, 2021.
For more information please visit https://www.creditcee.eu/cmx-homepage/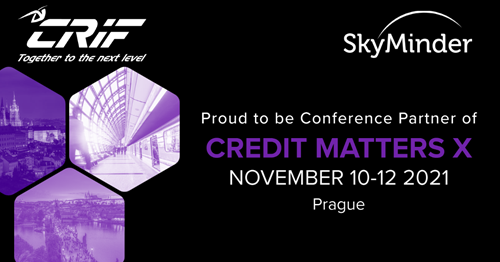 Join us at the conference to know more about SkyMinder and CRIF Business Information Solutions.
Write to us here https://www.skyminder.com/contact-us/ , we will contact you with more information about CRIF solutions and we will set a time to meet.