CRIF and LexisNexis speak at German Chamber of Commerce in Hong Kong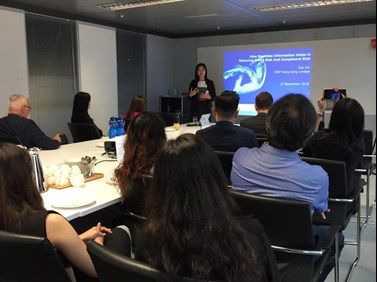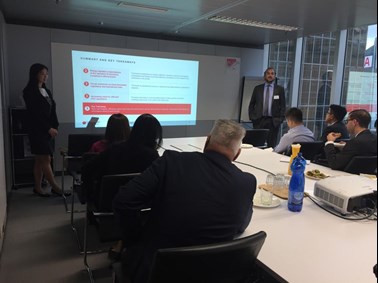 On September 12, CRIF and LexisNexis - a global big data, technology and analytics company - were invited by the German Chamber of Commerce in Hong Kong to talk about the ways on reducing credit risk and compliance risks with business information.
Nowadays, companies are facing more challenges due to the complex business environment and strict compliance requirement. During the seminar, CRIF shared its know-how on business information applied to the Know Your Customer (KYC) process. At the same time, LexisNexis, gave an insight into how to manage compliance risk through data. Thanks to business information, companies can rely on a more comprehensive picture on their business partners, which can help them mitigate possible credit risk, at the same time meeting company's compliance requirements in a more effective way.
For more information, please contatc us.